NEW!  Red Light Therapy Bed Now at Club Sun in Kalispell, Montana
A 100% Natural, Safe, and Effective Beauty Treatment: Enhance your natural beauty and discover the incredible healing power of Red Light Therapy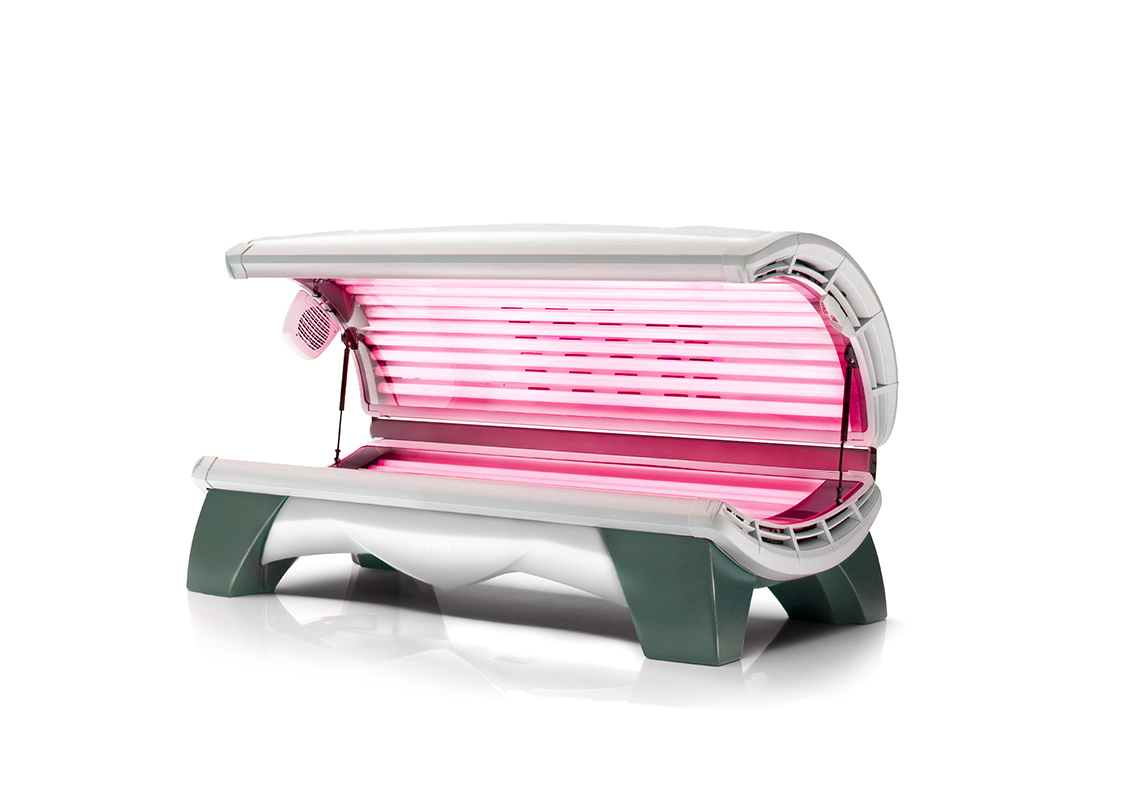 Red-light, known as visible light, contains no UVA or UVB. The use of red-light therapy at 633nm, has no significant risk and is completely safe including on the eyes. Red-light penetrates tissue to a depth of 8-10 mm, delivering energy to simulate a response from the body to heal itself.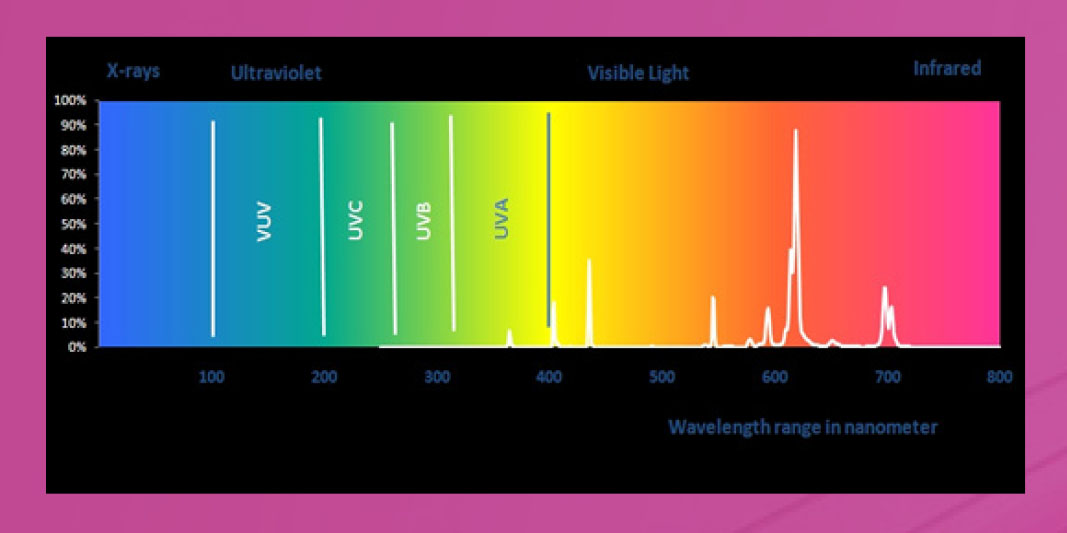 The Benefits:
• Stimulates production of collagen and elastin
• Reduces pore size
• Greatly reduces scarring
• Increases moisture retention
• Increases circulation
• Makes skin look and feel younger
• Firms and tones aged and tired skin
• Dramatically reduces wrinkles and fine lines
• Eliminates stretch marks in most clients
• Helps damaged skin heal up to 200% faster
• Faster healing of wounds and injuries
• Enhanced muscle recovery and athletic performance
• Produces a more even skin tone
• Increases oxygenation and restoration of skin
• Treats age spots and sun damage
• Reduces acne, psoriasis, eczema, rosacea
• Reduces joint pain, inflammation, arthritis
How it Works: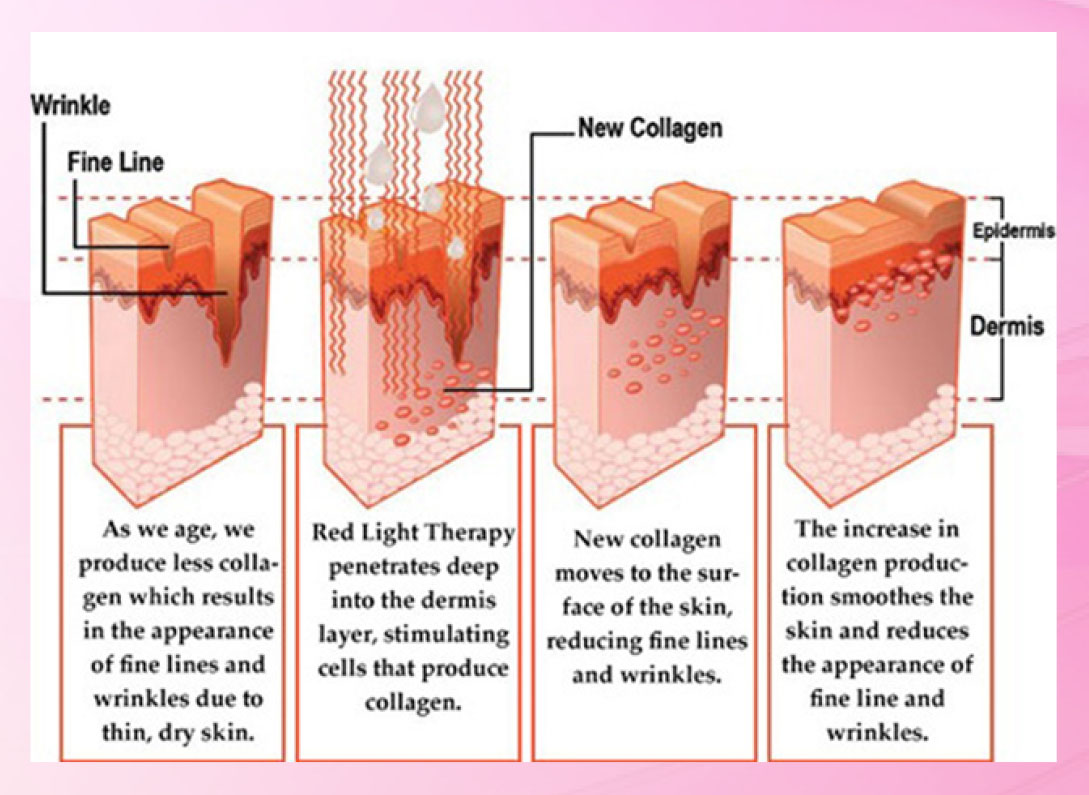 Before & After Photos: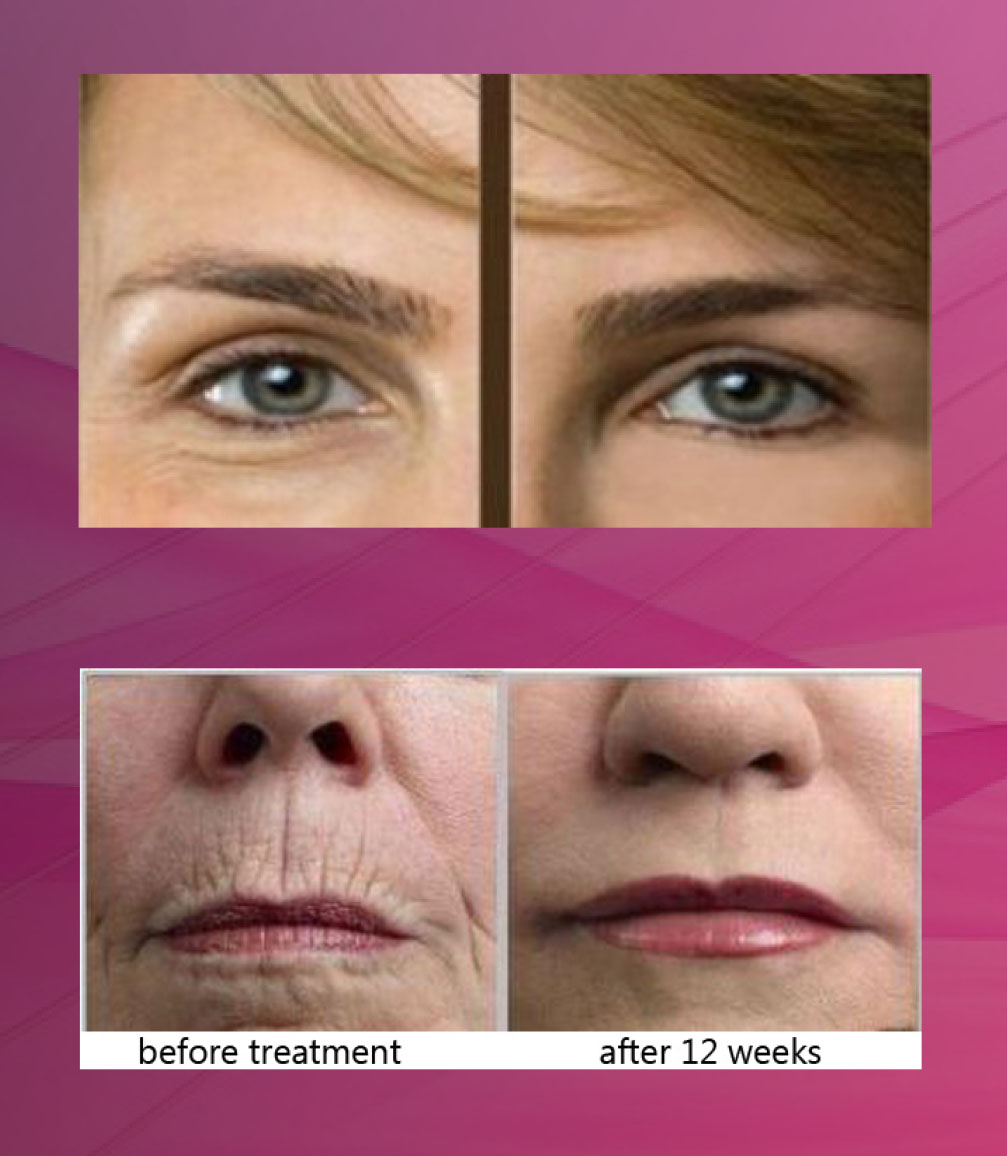 Recommended Exposure Frequency:
Weeks 1-4: Three to five 15 minute sessions per week
Weeks 5-12: Two to three 15 minute sessions per week
Weeks 13+: Once or twice per week, 15 minute sessions
Results depend on the length of treatment and the original conditions being treated. Skin rejuvenation is a dynamic process. If maintenance treatments are discontinued, nature expression lines will gradually return over the course of time, at which point re-treatment can be put in place.